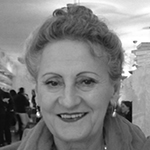 Halina Brunning is a chartered clinical psychologist, freelance organisational consultant, and accredited executive coach. She has published extensively on clinical and organisational issues, and edited several books. Between 2010 and 2014 she conceived of and edited a trilogy of books, which analyses the contemporary world through a psychoanalytic lens: "Psychoanalytic Perspectives on a Turbulent World".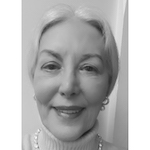 Olya Khaleelee is a corporate psychologist, psychoanalytic psychotherapist, and organisational consultant with a particular interest in leadership, organisational transition, and transformation. She has been associated with the Tavistock Institute for over 30 years and was the first female director of the Leicester Conference. She has published extensively in the areas of leadership.
Here they give further insight into their new collaboration, Danse Macabre and Other Stories: A Psychoanalytic Perspective on Global Dynamics
This book is an in-depth elaboration on our earlier work (Brunning & Khaleelee, 2015, 2018). We continued our examination of global dynamics using a framework constructed from two major axes: Power and Vulnerability crossed with Eros and Thanatos. The resulting four-cell matrix offers a rich opportunity to examine afresh global political and social processes, particularly during recent years.
We develop the matrix using current events, identify prevailing societal themes, and generate hypotheses about global dynamics. Themes include: increases in splitting, migration, and tribalism; loss of trust in parliamentary democracy; the growth of presidential power; the maternal and paternal political environments;
free speech; fake news; the negative impact of social media, populism, identity politics, political correctness, wokeness, and the growth of "victimism". These themes are intertwined with a commentary about how and why Covid has infected our society.
A Three Arches Model of Development is offered to explain contemporary reality in the context of past, present, and future. A number of predictions are made based on past and current events. We invite the reader to engage with these ideas.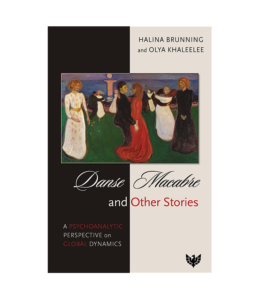 The book is structured around six main stories with different themes. In each story we try to identify, first, what is going on at a conscious level and ,second, we hypothesise what might be going on beneath the surface from a system psychodynamic perspective. We also invited six writers – Jennifer Bean, Claudia Nagel, Leslie Brissett, Hűseyin Oezdemir, Ella C. Smith, and Andrzej Leder – to focus on a particular aspect of one of the stories. These contributors enriched the book by creating a fresh story within each of the stories we had written.
Together, via these refracted, multiple perspectives, we grapple with the complexity of our contemporary world, where global phenomena seem to be in constant flux, reconfiguring and rearranging themselves, as if in a frantic kaleidoscope, with inevitable, unavoidable, and inescapable turbulence. A "danse macabre" so to speak …
A steadying influence on that turbulent dance is offered by Richard Morgan-Jones and Tim Dartington, who each contain our book by penning the introduction and conclusion respectively.
We now extend our invitation to you, the reader, to join our danse macabre and bring your own ideas and experiences to the matrix.
Halina Brunning & Olya Khaleelee
References
Brunning, H., & Khaleelee, O. (2015). Danse macabre: How Eros and Thanatos run the world. Organisational and Social Dynamics, 15(2): 320–339.
Brunning, H., & Khaleelee, O. (2018). Danse macabre: Spinning faster. Organisational and Social Dynamics, 18(1): 131–153.