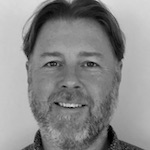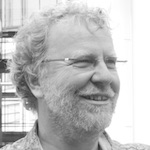 David Key has designed and delivered outdoor programmes for psychological wellbeing and sustainability to a wide diversity of organisations and individuals for nearly 30 years. He has also taught, supervised and researched extensively in the academic sector. He is published in several languages.
Keith Tudor is Professor of Psychotherapy at Auckland University of Technology, Aotearoa New Zealand, where he is currently engaged in establishing an entity for Research in the Psychological Therapies. He is the author of over 300 peer-reviewed publications, including 17 books.
David and Keith's latest book, 'Ecotherapy: A Field Guide' is a refreshing overview of an emerging discipline which is keenly aware of cultural issues.
A few years back, Dave Key and Keith Tudor met in Auckland for a chat. At the time, Keith was thinking of inviting a small group of researchers together to explore the emerging new field of ecotherapy, especially in the context of psychotherapy education and training in the context of the university at which he works. He invited Dave to join the group, on the basis of his long years of experience as a hands-on ecotherapy practitioner and trainer.
The group talked. As the dialogue developed, it became clear that each member had different ideas of what ecotherapy is, or could be. Moreover, it became apparent that there were no satisfactory definitions of the field and that the language used to describe it was often confusing and contradictory. We decided that the first step for this group, then, was to work out what ecotherapy is and how this disparate new topic might be organised in ways that support it as a field of theory and practice.
The idea emerged to do a scoping review of ecotherapy and some of the terms used to describe it. Ben Classen joined the process as a researcher and compiled a solid first draft review. Of course, this raised more questions than it answered. At this point, some of the group withdrew due to other commitments and, with their blessing Dave and Keith took the work forward, weaving some historical, cultural, and professional threads around Ben's work in order to add context and respond to the questions raised.
Patterns started to emerge. Differences and similarities between terms, ideas, and practices crystallised. Eventually, the idea of defining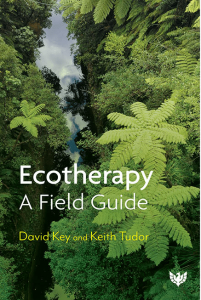 ecotherapy fell apart altogether, yielding instead to the need for a much wider and more inclusive view. This led to the development of a metatheory, which provides an organising principle to the field, while, importantly, not forcing any one approach or practitioner into accepting a concrete definition. It allows diversity in unity – but, then, we questioned how much diversity the field really encompasses. Where did ecotherapy come from and who owns the terms, ideas, and practices that form its foundations? These types of questions led to the need for more voices to be heard, so Dave and Keith decided to invite various perspectives, including those of Indigenous peoples and practitioners who operate outside the formal boundaries of traditional, western psychotherapy.
These broader views were humbling and the authors acknowledge their richness in both expanding and challenging the original research.
This book truly emerged. It was never even intended as a book; it started out as a conversation, a mesh of curiosities, a conundrum of tensions that became an inevitable work.
Having written it, the authors now see that it is a necessary text; and one that was long overdue. It attempts to stem the flow of solipsism and New Age dilution entering this powerful and revolutionary field. It also calls for humility amongst western practitioners and lays down a challenge against professional arrogance and appropriation, and the 'narcissism of small differences' that can pervade the industrial biomedical model.
---
David Key and Keith Tudor
Buy your copy of 'Ecotherapy: A Field Guide' now!