On 15 March 2018, an intrepid author put pen to paper, signed a contract with a flourish, and voilà, a new publishing house was born. That publishing house was Phoenix and that author was Jonathan Sklar. Fast forward six months, and our first book, Dark Times — a powerful polemic on today's tumultuous times by eminent psychoanalyst Jonathan Sklar — entered into the world.
A further six months on, we have two more books available for you to read: How to Flourish as a Psychotherapist by Brett Kahr — a searingly honest and highly personal account of the life of a psychotherapist — and Ghosts in the Human Psyche by Vamik Volkan — a gripping psychological exploration of how a community's historical ghosts can enter the individual's inner world.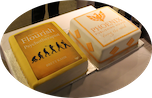 If that were not enough, we have over a score of books contracted with at least EIGHT due out this year, and we are the proud publishers of FIVE journals: Couple and Family Psychoanalysis, Attachment, Organisational and Social Dynamics, Journal of Psychological Therapies, and The International Journal of Forensic Psychotherapy. With a SIXTH – Psychoanalysis and China – to be launched in 2020.
When Phoenix first came into being, forged from the flames so vital to give it life, we could never have envisaged such success. It has been a lot of hard work and the learning curve has been steep on many occasions but we would not change a thing. The struggle and sacrifice necessary to start any new business has been worth it.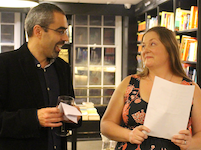 It is wonderful to have a chance to publicly thank everyone who has shown such amazing support to us. We have been blown away by the incredible goodwill shown to Phoenix. I have said on so many occasions that if goodwill converted into cold, hard cash, we would be multi-millionaires by now. It has been quite humbling and unexpected but so very welcome — thank you so much. In addition to the members of the mental health community, I would like to thank the fantastic Phoenix team of amazing professionals who work so hard behind the scenes to produce such quality products — we certainly couldn't do it without you! Of course, my thanks to the dazzling array of authors who have entrusted their work to us, without you, we would not exist. I would also like to take this opportunity to thank my fabulous friends and family for their unstinting support. In particular, my inspirational friend Sarah, whose consistent enthusiasm and encouragement gave me the courage to found my own publishing house alongside my esteemed colleague Fernando Marques. Finally, I wish to thank everyone who has bought a copy of a Phoenix book or journal or is a Phoenix journal subscriber. You have helped to bring about such a successful first year. Thank you to you all.
It seems fitting that we launch our brand-new website on our first birthday — Phoenix Publishing House want to be firing minds for many years to come and this website will help us to do just that.
Please join us in our journey, sign up for our newsletter (scroll down!), and raise a glass with me to the first of many anniversaries.
Cheers!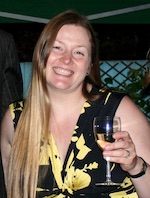 Kate Pearce, Publisher, Phoenix Publishing House