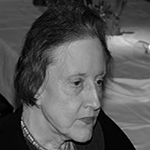 Ann Casement, LP, Hon Professor at the Oriental Academy for Analytical Psychology, is a member of the International Association for Analytical Psychology, where she served on its Executive and Ethics Committees, a senior member of the British Jungian Analytic Association, and a member of the British Psychoanalytic Council. She is also a member of the British Psychological Society, a founder member of the International Association for Neuropsychoanalysis, as well as a member of the National Association for the Advancement of Psychoanalysis in New York. She has analysed, supervised, lectured, and taught in many countries including the UK, USA, Brazil, Mexico, Japan, Russia, Canada, Israel, Switzerland, Lithuania, South Africa, various countries in Europe, and, for the last few years, in China following an invitation to work there from Professor Heyong Shen. She is a Fellow of the Royal Anthropological Institute and of the Royal Society of Medicine, as well as a member of the Metropolitan Opera Council in New York. She has published widely and contributes to The Economist.
Here she explains how she came to write her definitive guide to Jung in the second book in the Phoenix Introductions series: Jung: An Introduction.
At a lavish party held at the Freud Museum for Estella Weldon's 80th birthday, Kate and Fernando, inspiring founders of Phoenix Publishing, persuaded me to write a new Jung book. Having produced an introduction to Jung decades ago, I am surprised at how much the current work differs from that earlier one – both in content and style. The new introduction is an appreciative – though critical – highly personal account of Jung's work as well as an homage to the many analysands, patients, supervisees and students I have worked with for over 55 years. The book also affords an opportunity to say a big thank you to special friends and colleagues from the psychoanalytic world, and includes encomia to many of them, as well as longer pieces dedicated to four titans who have made hugely significant contributions to analytical psychology.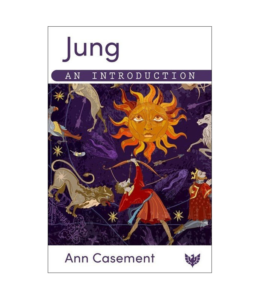 The word diversity has many usages and I have applied it in this book to urge all of us in the in-depth psychological world to broaden our approaches to training and practice to include theoretical knowledge from other psychoanalytic, psychotherapy and counselling persuasions, and from disciplines outside the immediate purview of psychology itself, including anthropology, cybernetics, literature, neuroscience and philosophy. This allows for much-needed creative cross-fertilisation of the field and to moving with the times rather than remaining glued to a fantasised mythological past. Jung's particular approach provides, in his notion of shadow, the greatest antidote to the proliferation of isms that is increasingly prevalent in the generality. His championing of individual creativity lies along the difficult path of increased awareness of and responsibility for one's own shadow as opposed to projecting it into others. The ability to think clearly is the greatest tool human beings have within their grasp to enable them to differentiate between good and evil in themselves and in society at large. That is the prime way that psychoanalysis, one of the greatest discoveries of humankind in its quest for truth, can remain relevant to the challenging issues those raise for all of us who live in the now.
Ann Casement