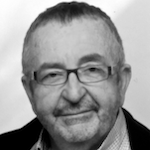 Dr Michael Shoshani, PsyD, MBA, a Fullbright scholar, is a senior clinical psychologist and a training and supervising psychoanalyst. He is the founding chair and a faculty member of The Tel Aviv Institute for Contemporary Psychoanalysis, a faculty member and supervisor at the New York University Postdoc Program for Psychoanalysis and Psychotherapy, and an active member of APsaA and the IPA. Throughout his career, Dr Shoshani has written numerous articles about contemporary therapeutic techniques, treating and understanding extremely challenging patients, particularly those of perverse character pathology. He practises psychoanalysis and psychotherapy in Tel Aviv.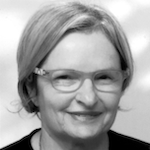 Dr Batya Shoshani, PhD, a Fullbright scholar, is a training and supervising psychoanalyst, and a professor of clinical social work at the Hebrew University of Jerusalem (retired), with vast experience in teaching and supervision in social work, psychotherapy and psychoanalysis. She is a founding member and past chair of the training committee at The Tel Aviv Institute for Contemporary Psychoanalysis. She has been a senior consultant for public services and has written numerous articles regarding the particular theory and technique of working with perverse patients.

Here Batya and Michael talk about the motivations that led them to write their rich and creative new work, Timeless Grandiosity and Eroticised Contempt: Technical Challenges Posed by Cases of Narcissism and Perversion.
The difficulties and crises that kept resurfacing in our clinical work with extremely difficult patients were the catalyst for our new book. These patients often seemed to be lost and confused, "on the fringe of being, with only one foot in life and with no right even to that" (Heidegger). We, as their analysts, would get caught up in their confusion. We found ourselves caught between our own perception of reality and truth and our empathy towards the patients' experiences and view of reality. Our endeavours to reach these patients and alleviate their suffering became a helpless struggle and our "analytic toolkit" often failed in the task.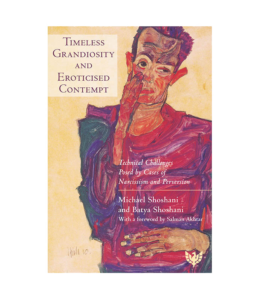 Therefore, we needed to look elsewhere and develop our own "toolkit" to meet these patients' needs. We drew upon our many years of clinical experience and engagement in psychoanalysis and psychoanalytic theory alongside material from literature, film, and philosophy to gain a more subtle and precise understanding of the emotional experiences of these patients. Jorge Luis Borges, Polanski's Bitter Moon and Martin Heidegger all have an important part to play in elucidating our ideas, as do the writings of the notorious Marquis de Sade. It is important to note that even though perversions are often expressed in sexual terms, we do not perceive their core to be sexual in nature. Rather, we view this unique pathology as an intensification of destructive narcissism, where the death drive predominates over the life drive. This is the premise on which we have built our work.
"Perversion" is a notoriously controversial term – its use potentially perpetuates judgemental, moralistic, and exclusionary social categories. But its psychoanalytic meaning clearly encapsulates much of our patients' suffering and, whilst we recognise the validity of the objections to its use, until a better word is found, "perversion" is the most apt for a nuanced clinical conceptualisation of such pathologies.
Timeless Grandiosity and Eroticised Contempt takes its place in the broader context of contemporary psychoanalytic discourse. This past decade have seen winds of change in psychoanalysis, mostly under the radar. These changes may be framed as a transition from an epistemological psychoanalysis, whose representatives are Freud and Klein, to an ontological psychoanalysis, represented by Winnicott and Bion. We have embraced both of these two forms, beginning with an epistemological, "classical" flavour in Part I before shifting, in Part II, towards the ontological approach..
We hope with this dual insight and a broad interdisciplinary lens, alongside detailed case histories, that we will bring new insights to enrich clinical practice for our colleagues and their patients.
Batya and Michael Shoshani