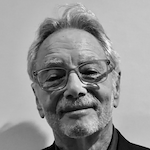 Michael J. Diamond, PhD, FIPA, is a Training and Supervising Analyst at the Los Angeles Institute and Society for Psychoanalytic Studies. He is a Fellow of the International Psychoanalytical Association, the American Psychological Association, and the American Academy of Clinical Psychology. He has a full-time clinical practice in Los Angeles, California, where he is also active in teaching, supervising, and writing.
Here, he discusses his motivations for writing his recent book Ruptures in the American Psyche: Containing Destructive Populism in Perilous Times.
Writing can be an effective means of reducing the anxiety one experiences in facing an especially troubling problem. The process of writing itself frequently helps me acquire a deeper, more complex understanding of the phenomenon and especially of the subjectivities – including my own – that I seek to better understand. This book represents the culmination of more than six years of study, augmented by a lifetime of personal experience. Still, much like both the psychoanalytic journey into (and with) an individual psyche and the American experiment itself, this book is far from a finished product. This is how it is with each patient and his or her psychic development; an individual psyche or a group psyche always remains in process, and its stability, coherence, and progress are forever precarious.
The book uses the interdisciplinary lenses of American history, culture, political, and social theory in combination with psychoanalytic ideas on group dynamics, malignant regression, and leadership to describe destructive populism and large-group regression as exemplified by Trumpism. Through exploring relationships between large-group regression, cultism, destructive populism, delusional thinking, conspiratorial beliefs, and authoritarianism, the narrative highlights what became fertile ground for conspiratorial thinking and a dangerous fit between malignant leadership and perverted group containment. In examining prevalent American illusions of unity, utopian fantasies, and the overemphasis on rational thought, approaches are presented to attenuate the potency of the nation's destructive elements and strengthen the containment of its inherent tensions. Consequently, in confronting the disturbingly destructive factors in the American psyche, the book can help in reestablishing a healthy containing frame that strengthens the body politics' nonpathological elements.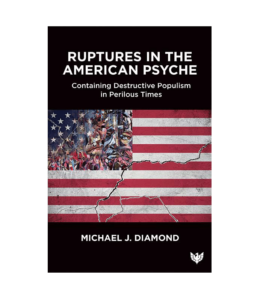 My interest in delving deeper into the polity of the United States and the populist movement that led to Trump's rise to power is aptly illustrated throughout the book.  However, despite Trump's central role, this book is not about him or his character, even though many psychoanalysts and other mental health clinicians could have a field day (and many have, clearly and skillfully) in speculating about, inferring from, and diagnosing this exceedingly flawed yet astonishingly skillful, persuasive human being. Who Trump is and how he persuades others to follow his lead continues to play a truly momentous role in what is happening in the US and, to some extent, worldwide. As this book will make clear, a perfect storm has made for a most dangerous fit between widespread American disillusionment and the populist cult of Trumpism.
Michael J. Diamond
Ruptures in the American Psyche: Containing Destructive Populism in Perilous Times is available from our website now.