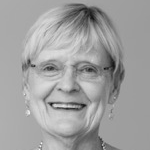 Gill Frost started her career as a teacher and went on to be a counsellor and psychotherapist for 35 years. After ten years with Relate, Gill took a masters in psychodynamic counselling. She then worked for several years as a student counsellor and trainer at Warwick and Coventry Universities, and a clinical tutor and lecturer at the University of Birmingham. Gill set up in private practice over 20 years ago and undertook further training in energy psychotherapy, specifically advanced integrative therapy (AIT) and internal family systems (IFS).
Her debut book, The Girls Within: A True Story of Triumph over Trauma and Abuse, reveals the enormity of the effects of childhood abuse on adult life.
Sometimes a particular event or a certain individual has the capacity to open our eyes to things that, hitherto, we had not fully seen or understood. For me, it was a series of meetings with two remarkable young girls that made me wake up to the dreadful reality of child abuse.
At the time of my awakening I had been a counsellor and psychotherapist for nearly 30 years. I had worked with hundreds of clients who presented with dreadful childhood experiences. In each case I could see the awful damage and pain this had caused my adult clients.
However, it wasn't until I met six-year-old Little Vivvi and her older ''sister' Izzy, many times in the therapy room, that I truly grasped the emotional enormity of what abusive behaviour does to children. These little ones enabled me to really feel the terror that had dominated their lives because of shocking neglect and cruelty.
Little Vivvi and Izzy are in fact young traumatised parts of Vivian, a middle-aged client of mine, who has dissociative identity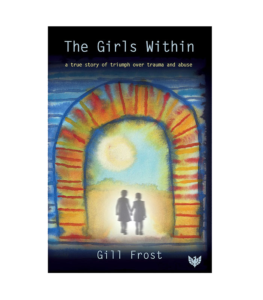 disorder (DID), which was previously called multiple personality disorder. DID is a complex, but natural defence mechanism, that develops as a result of extreme trauma and abuse in early years. Because The Girls were subjected to such torturous abuse by their family, they became dissociated – as if they had gone into hiding. Whilst out of consciousness, they both froze in time and there they stayed for decades, holding onto the terrifying memories and associated emotions. This enabled Vivian to continue growing into adulthood, largely unaware of her childhood traumas.
It was during Vivian's therapy with me that Little Vivvi and Izzy made themselves known, by 'coming out' of hiding. They needed to do this in order to tell me their stories and receive therapy and energy treatment. Both girls demonstrated the most staggering power to heal the wounds of the past. This is why I wrote The Girls Within.
All these events inspired me to read and research the field of child abuse, and I discovered a number of significant, and very worrying, facts:
• Firstly, childhood abuse is not rare and has a devastating impact on the developing bodies, minds and personalities of young children.
• Secondly, early trauma and abuse is the cause of most severe mental health problems in adult life.
• Lastly, there is virtually no mainstream training provided for therapists or medics about child abuse, and its link with physical and psychological problems in adulthood. Consequently, few professionals working in mental health have the knowledge and skills needed to offer accurate diagnoses and treatment to those who have dissociative disorders, including DID.
Little Vivvi and Izzy gradually ignited a campaigning spirit within me – to raise awareness of these shocking truths. I trust The Girls Within will go some way towards achieving this. I also hope that by demonstrating the transformative power of energy psychotherapy, many survivors of childhood abuse, and those who work with them, will feel inspired.
The Girls Within, is however, far more than a means to a campaign movement. It is a deeply moving story of how Little Vivvi and Izzy came to trust me and then accept treatment, which was life-changing for Vivian, and all her internal parts. The glorious ending to the therapy, and therefore the book, shows us that with courage, determination and love, good can triumph over evil.
Gill Frost